Back to all posts
Posted on
Spring Scholastic Book Fair at Steffie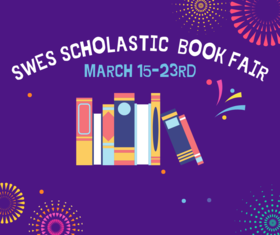 The Scholastic Book Fair will be March 15 - March 23.  
Classes will get to go to the book fair during their regular scheduled library blocks. If parents approve, students are welcome to bring money with them to shop at the book fair. Please talk to your child about not buying for others or sharing money before they come to the book fair. 
Parents may shop during parent teacher interviews 3:05 to 7:30 on March 22 and March 23.  Parents are also invited to shop during the day of Thursday, March 23. 
Orders can also be done online: